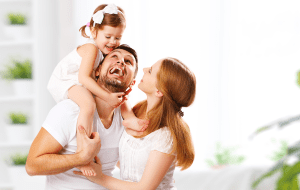 Are you worried about your family's oral health? You're not alone. Many people are hesitant to take their kids in for a check-up because they suffer from dental anxiety. You don't have to worry any longer – we're here to provide excellent dental care for anyone, regardless of age or dental condition. At Acre Wood Dental, we make general & family dentistry easy and fun for the whole family. We are great at helping patients feel relaxed and comfortable during our gentle, compassionate treatment.
What is General Dentistry?
General dentistry is the branch of dentistry that focuses on the overall health of your teeth, gums, and mouth. It includes regular cleanings and check-ups to more complex procedures like fillings, root canals, and extractions.
As general dentistry specialists, Dr. Johnson and his team are trained to detect and treat oral health problems early on before they become more significant problems.
What is Family Dentistry?
Family dentistry focuses on providing dental care for people of all ages – from young children to seniors. At Acre Wood Dental, we offer a wide range of services that we tailor to each individual's needs. Whether your child is due for a routine cleaning or you're looking for a more comprehensive treatment plan, we're here to help.
What Services Does Acre Wood Dental Offer?
We offer a wide variety of services that cover all aspects of general & family dentistry, including:
– Regular cleanings and check-ups: We recommend that everyone comes in for a cleaning and check-up at least once every six months. These check-ups allow us to monitor your oral health and catch any problems early on.
– Fillings: If you have a cavity, we can treat it with a filling. We offer both amalgam (metal) and composite (tooth-colored) fillings.
– Root canal treatment: If you have an infection in your tooth, we may recommend root canal treatment. The root canal involves removing the infected tissue and cleaning out the inside of your tooth.
– Extractions: If you have a tooth that is too damaged to be saved, we may recommend an extraction. The extraction is a relatively simple procedure that can be done in our Waco office.
– Dental implants: If you are missing one or more teeth, we may recommend dental implants. Dental implants are a more permanent solution than dentures or bridges and can give you back your smile.
– And more!
Our Waco Team's Commitment to Excellence
At the heart of Acre Wood Dental is our commitment to providing you and your entire family with comprehensive dental care to meet your needs and goals. As part of this ongoing commitment, we offer general & family dentistry, the branches of dentistry focused on improving the overall oral health of your entire family.
Our team combines our many years of training and experience with attentive, compassionate care to ensure you always have a positive experience when you visit us. As a patient, you will always be our first priority. We will strive to prevent the emergence of any serious conditions and treat any damage that exists. We hope to be your first line of defense against tooth decay and damage.
Dr. Johnson will work closely with you to prevent tooth decay, provide accurate diagnoses, repair damage, and help you love taking care of your smile as much as we do.
High-Quality Dentistry For Your Entire Family
You'll love our quality, comprehensive service list that includes everything from general dentistry to cosmetic dentistry. We can provide excellent dental care for any family member – even those who are scared of the dentist!
To schedule your next visit with our caring dentists in Waco, Texas, we invite you to contact our dental office today. We look forward to working with you and your family as we start you on the road to better dental health.